You too can experience life here on the farm!
Kannonyama Fruit Garden offers an internship program to both domestic and international applicants who want to come and see what we're all about. During the internship, you are invited to participate in the wide range of tasks and jobs we do here while staying at our company house. Through this program, you will have the opportunity to experience our world-class fruit and to learn about the production, processing, shipping and marketing involved.
We believe that through the internship program, we can share our passion for agriculture, our business, our culture and most importantly our friendship.
What you'll be doing:
We have six main areas that interns are involved in. 
In the field (えんち)
Fruit picking (October - January is the main harvest season)
Fruit maintenance, e.g. planting, fertilizing, irrigation, fruit thinning, etc.
Farm maintenance, e.g. repairs, mowing, etc.
In the parlour (パーラー)
Preparing dishes such as our delicious and exceedingly popular parfaits 
Serving customers and taking orders

Preparing drinks and helping with the dishes
In sorting and packaging (せんかとパッキング)
Fruit quality inspection
Fruit sorting, e.g. into A grade, B grade, sizes, etc.
Packaging fruit to ready for sale
Preparing and boxing internet orders to ready for dispatch
In the factory (こうぼう)
Processing fruit into our various products, e.g. jams, curds, dried fruits, syrups, etc.
In the office (じむしょ)
Maintaining English website and social media
Blogging about internship experience (in native language)
Assisting in expanding market reach (currently we ship to Taiwan and Hong Kong)
Data entry
In the community (さいじ)
Participating in community events
Manning market stalls selling and educating people about our products
Otherwise, helping Kannonyama staff with any special needs or events as they may arise.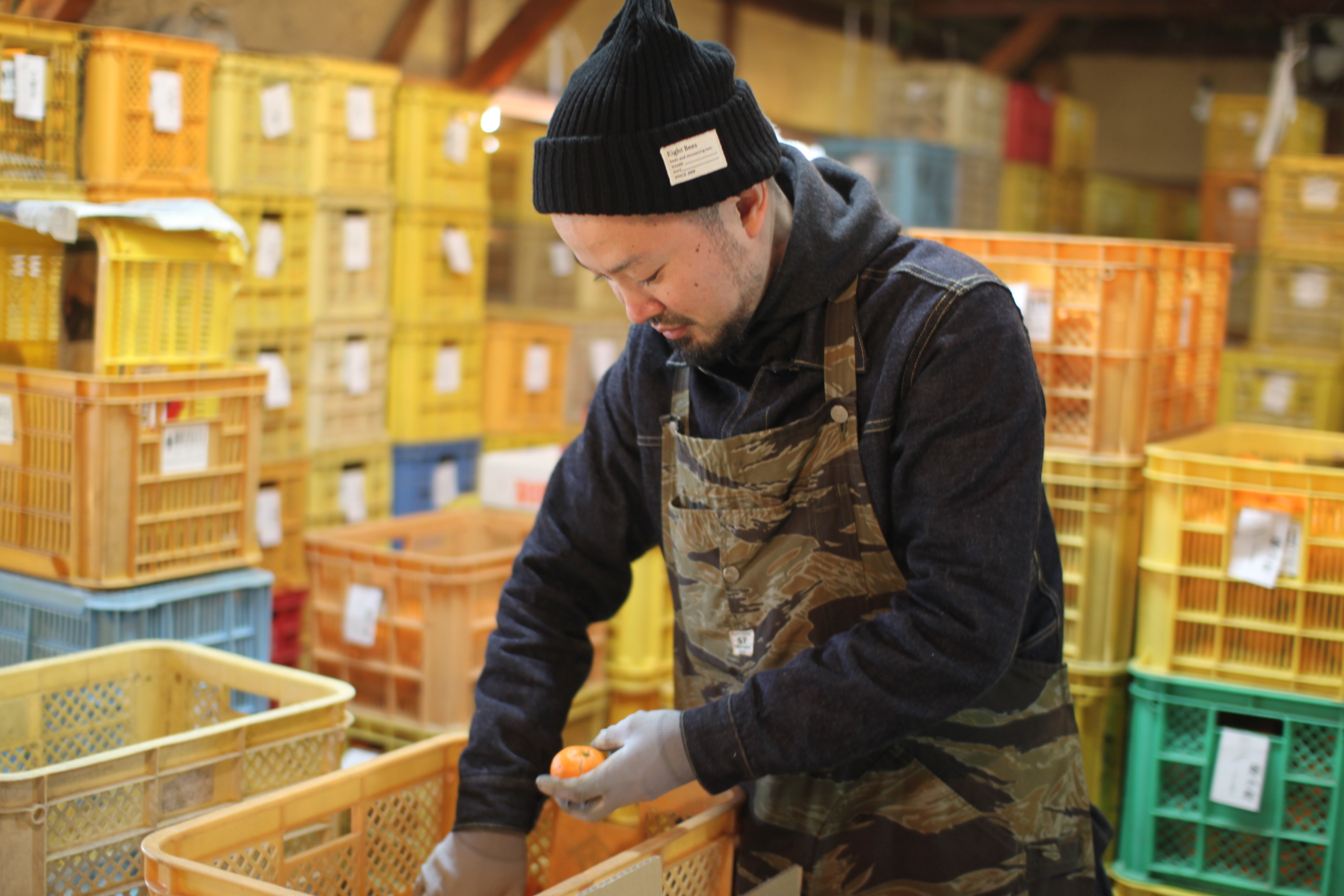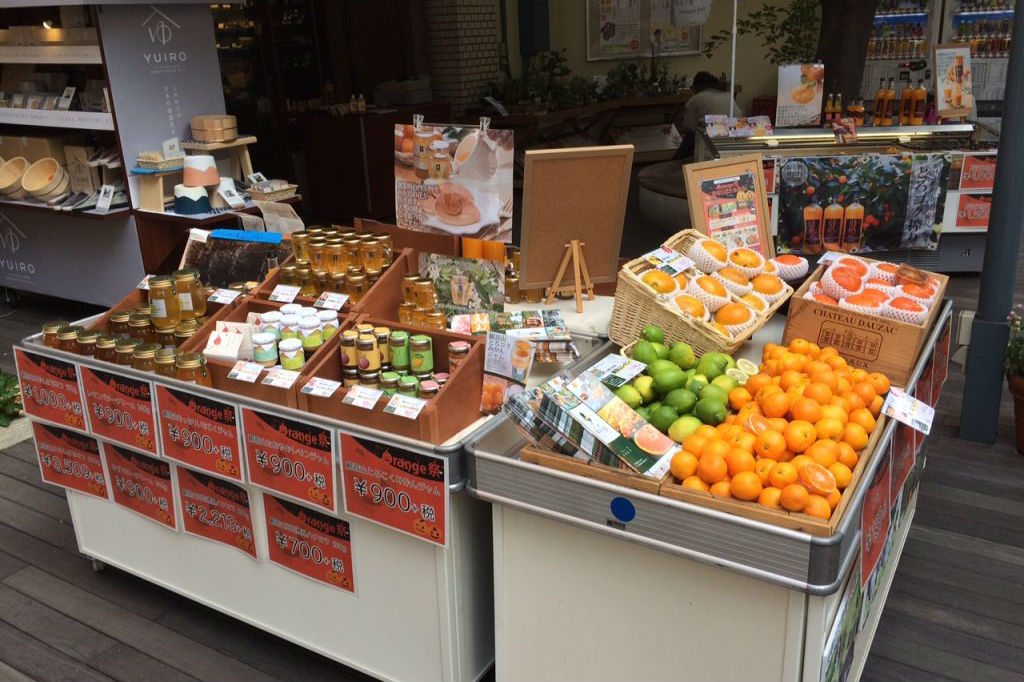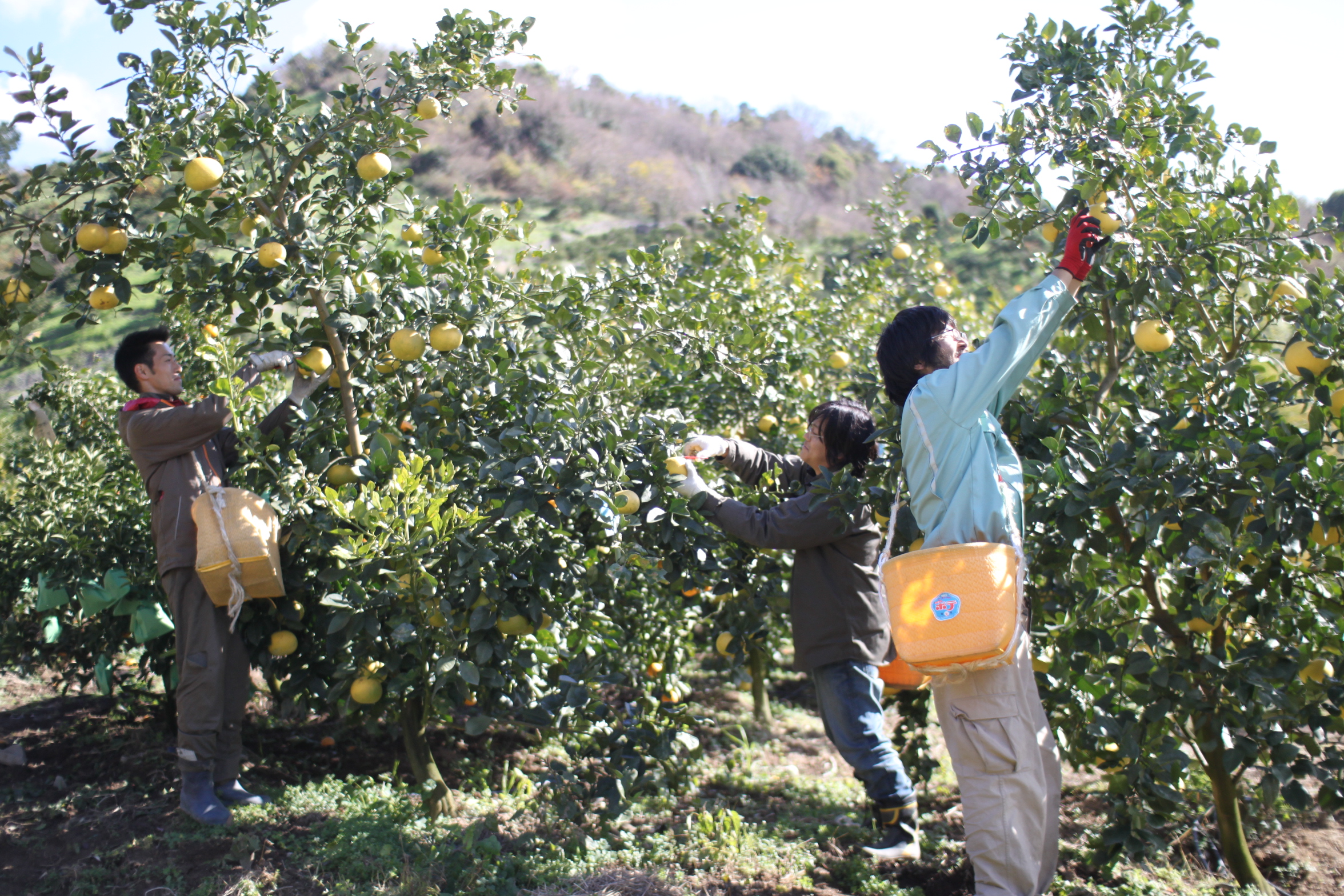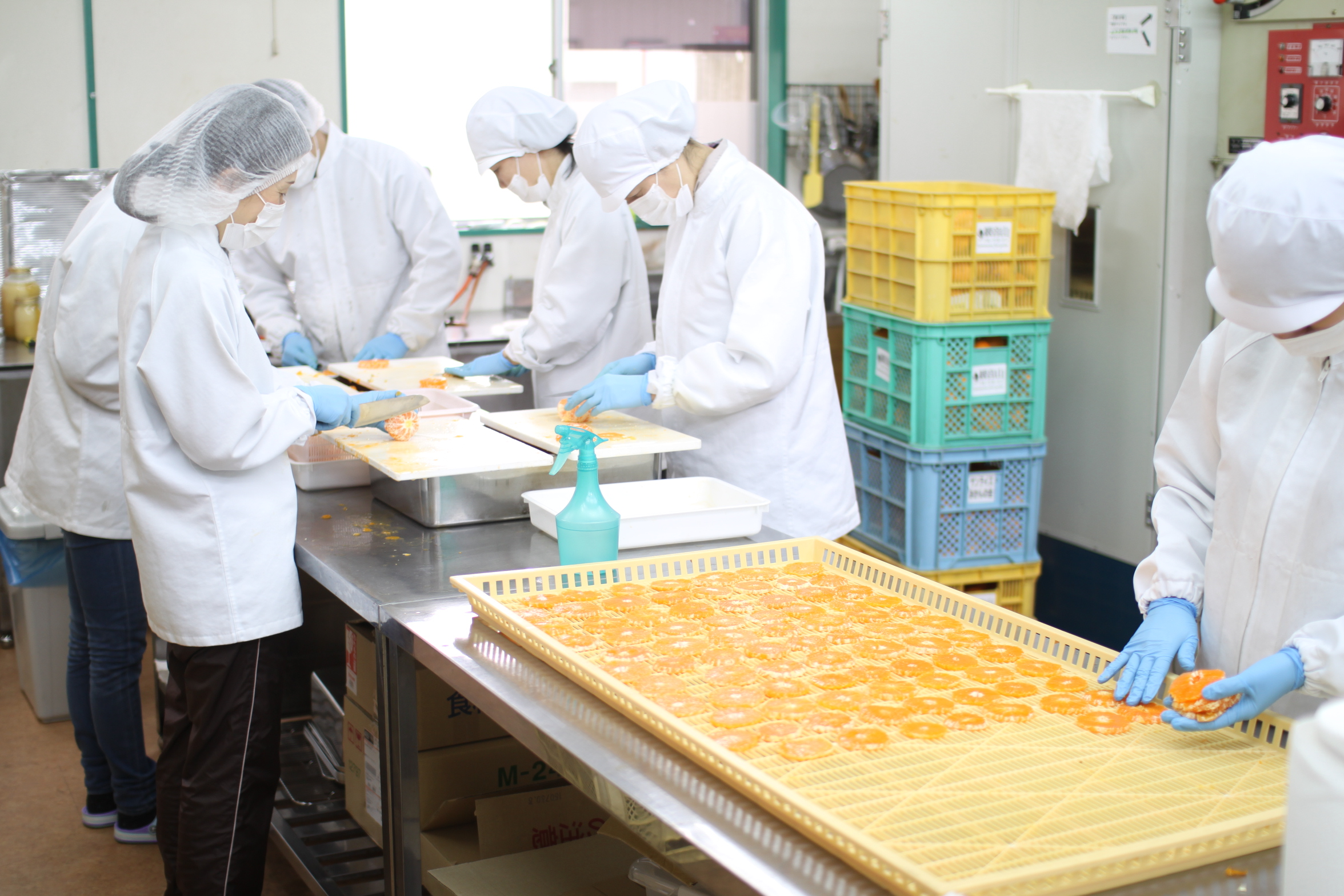 When and for how long:
What time of year
Interns are welcome at any time of year and in all seasons. The main harvest season is from October to January. 
For how long
Interns can come for long or short stays, however, it is preferred that interns stay longer than one week. 
The schedule
On working days, interns work from 8am - 5pm, with a 1 hour lunch break. Long-term interns generally get 8 days off each month (can be arranged as 3-4 days work, 1 day off or however you prefer).
During the hot summer months, field work starts at 7am (in return, field workers receive an extra hour of break time during lunch).

Of course, this schedule can be flexible around individual travel plans and needs.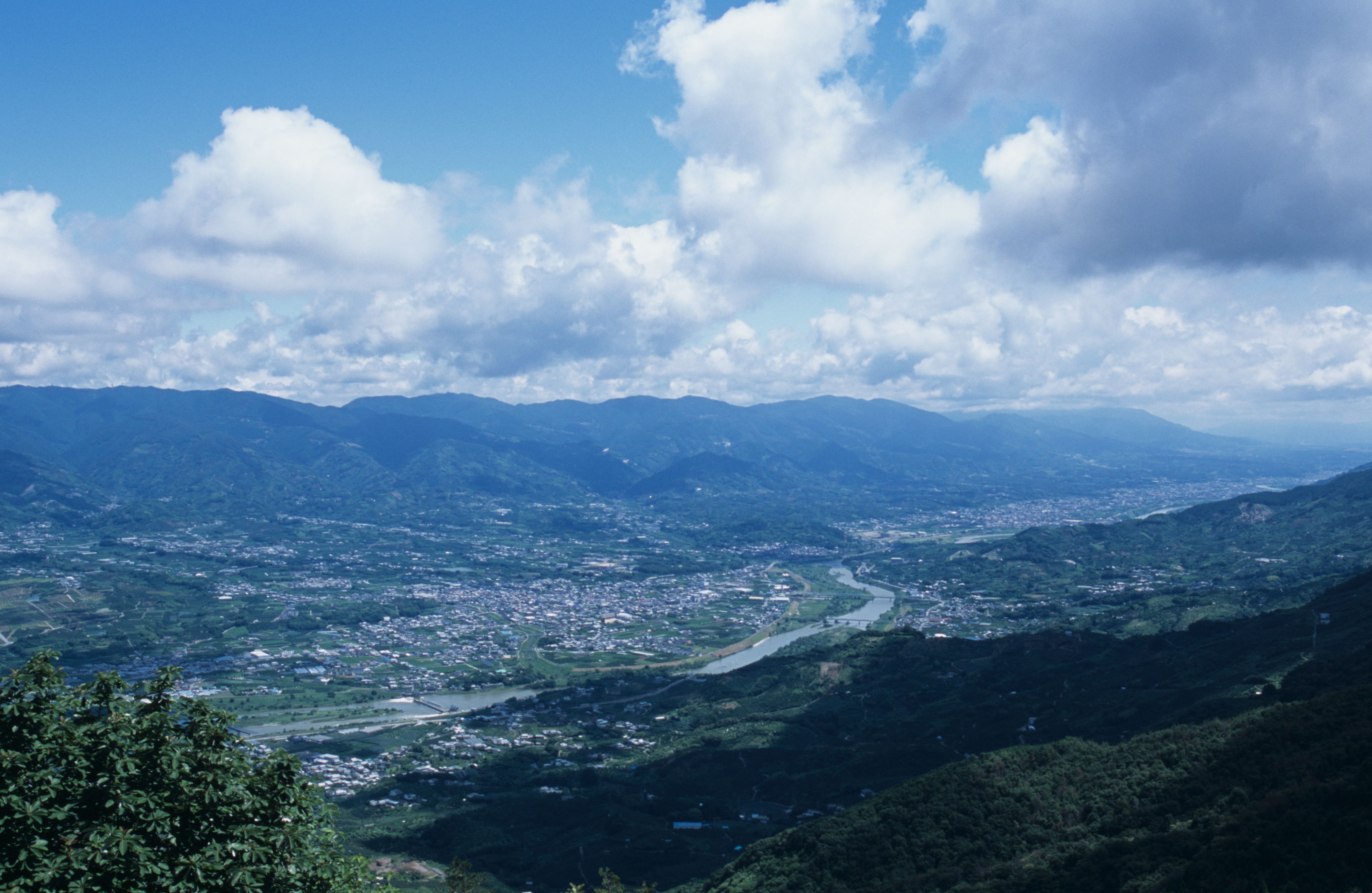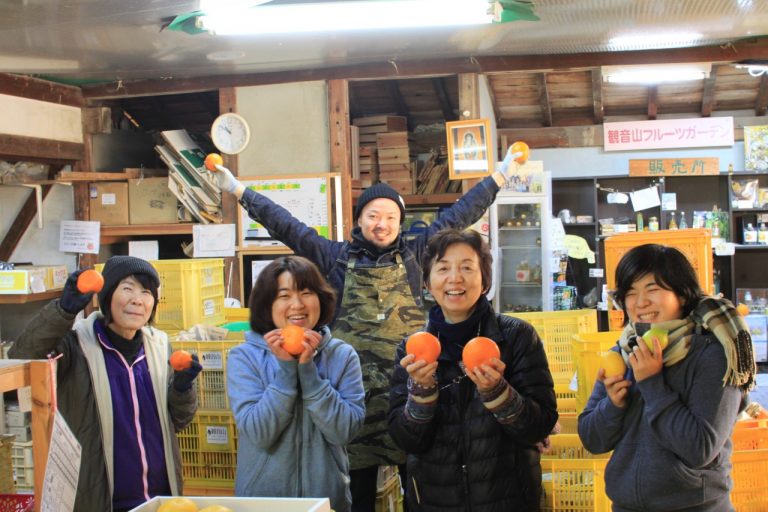 Accommodation and food:
Where you'll stay
Interns are welcome to stay at our company house which is nearby the farm. 

A Kannonyama staff member stays there as well to assist the interns.

Check out the 'Further Details' page to find out more.
Costs
Interns' living costs are covered by Kannonyama - this includes accommodation, internet, electricity and water costs.

Kannonyama also covers interns' food costs for the duration of their stay. However, any personal effects or special foods are at the intern's expense.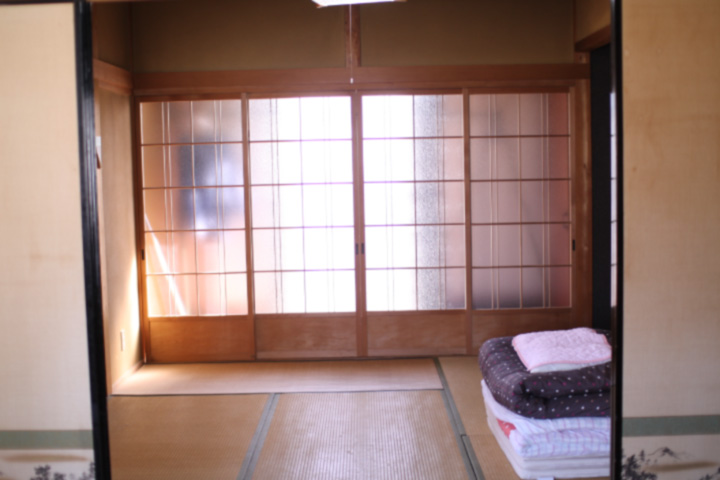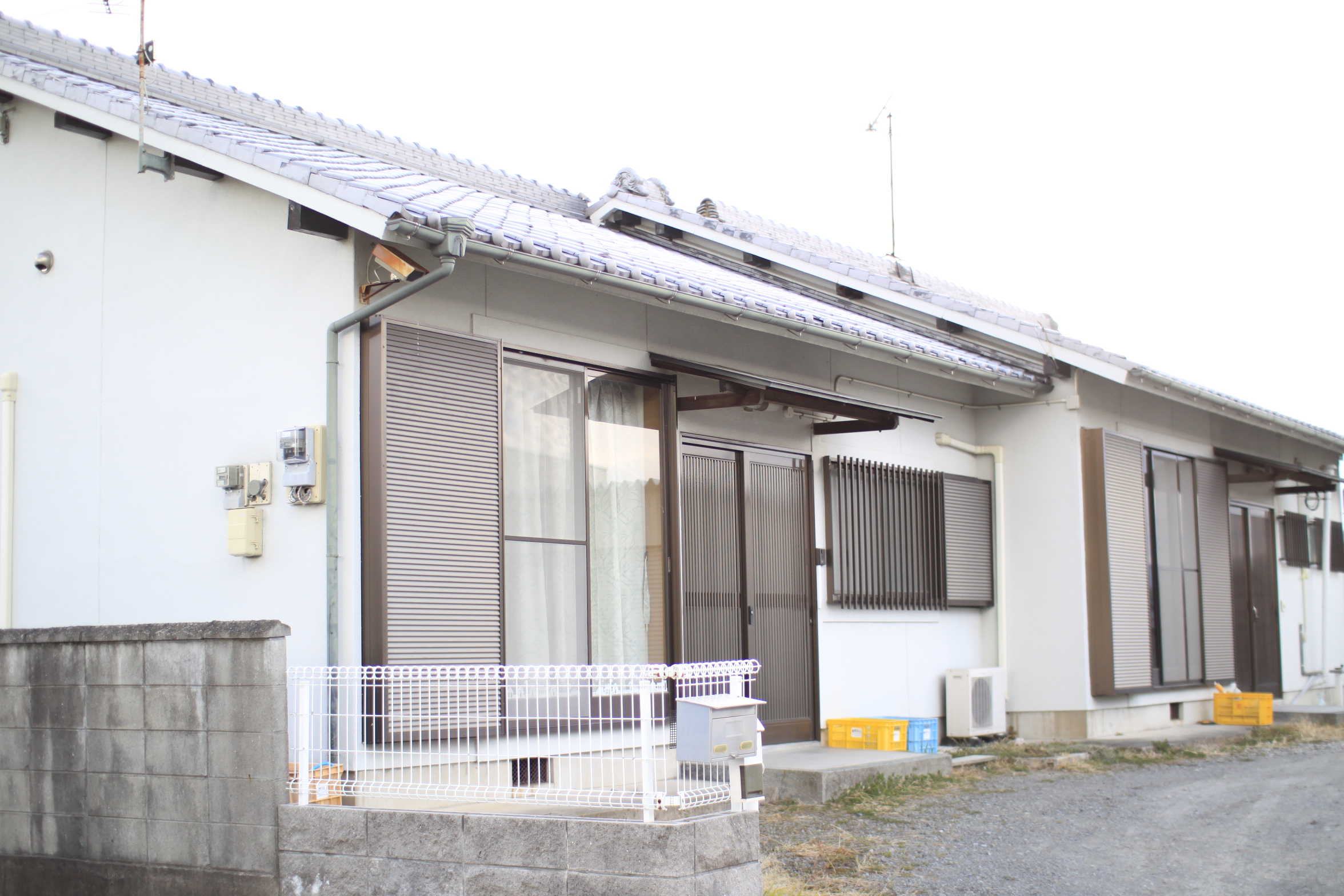 What we're looking for in an intern:
Language skills
Fluency in Japanese is not strictly required. Since most of our staff are not bilingual, we do, however, advise against coming here without at least basic conversational skills.
Applicants should be fluent in English.
Experience and knowledge
Not required. We appreciate the unique perspectives that people can offer from their own rich experiences.

Interns with interests in agriculture, botany, business management, hospitality industry, Japanese studies, and Japanese language studies are very much welcomed. 
Physical and mental strength
Interns will be asked to undertake often physically demanding activities, possibly in adverse weather conditions, so a degree of physical fitness is required.
Attitude
Above all, interns need to have the right attitude - an open mind and a willingness to learn.

For many, the Japanese culture and small-town life may be unfamiliar. Interns need to be aware of this and prepared to adapt and embrace it. 

Additionally, interns will need to have patience and understanding when communicating with a language barrier.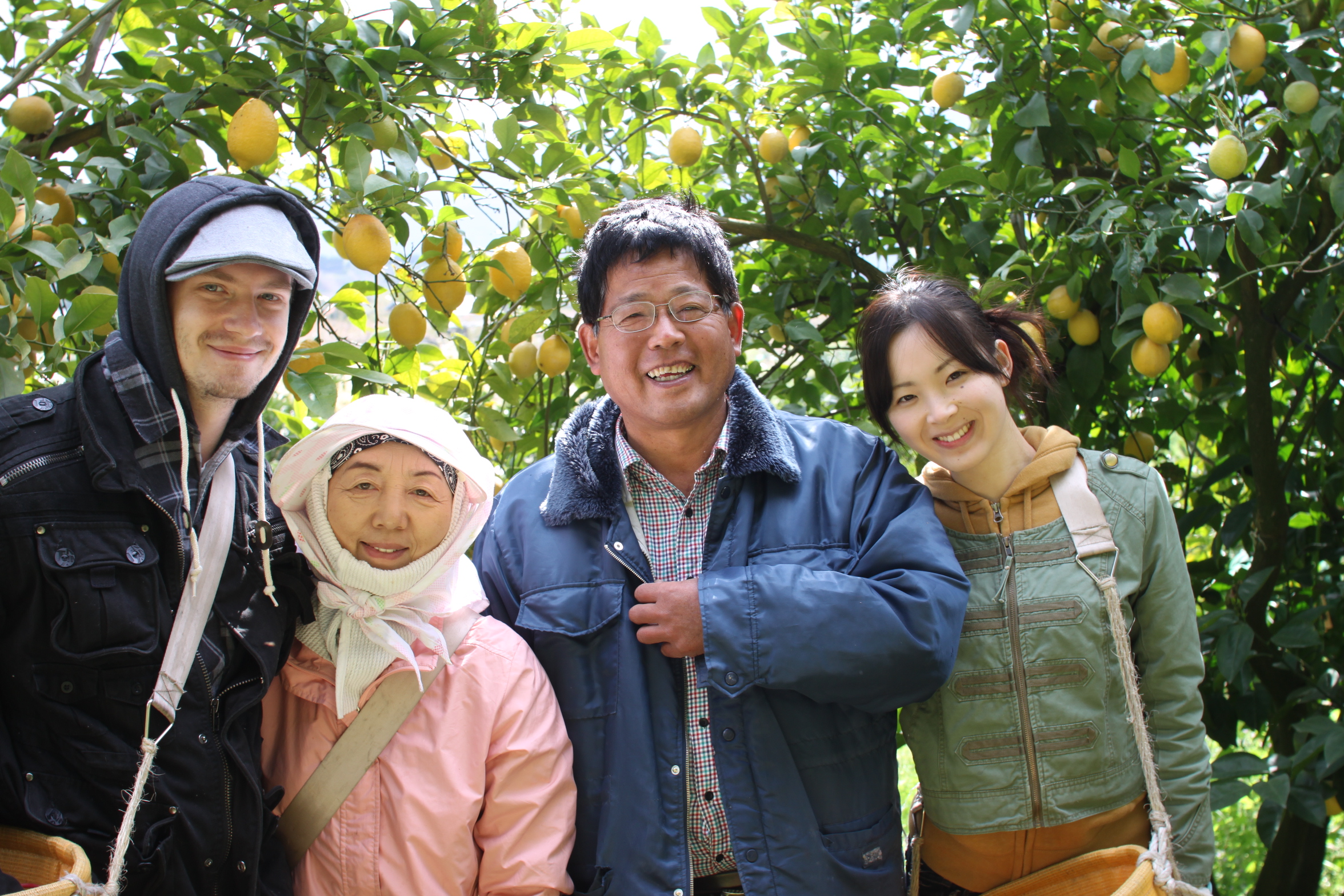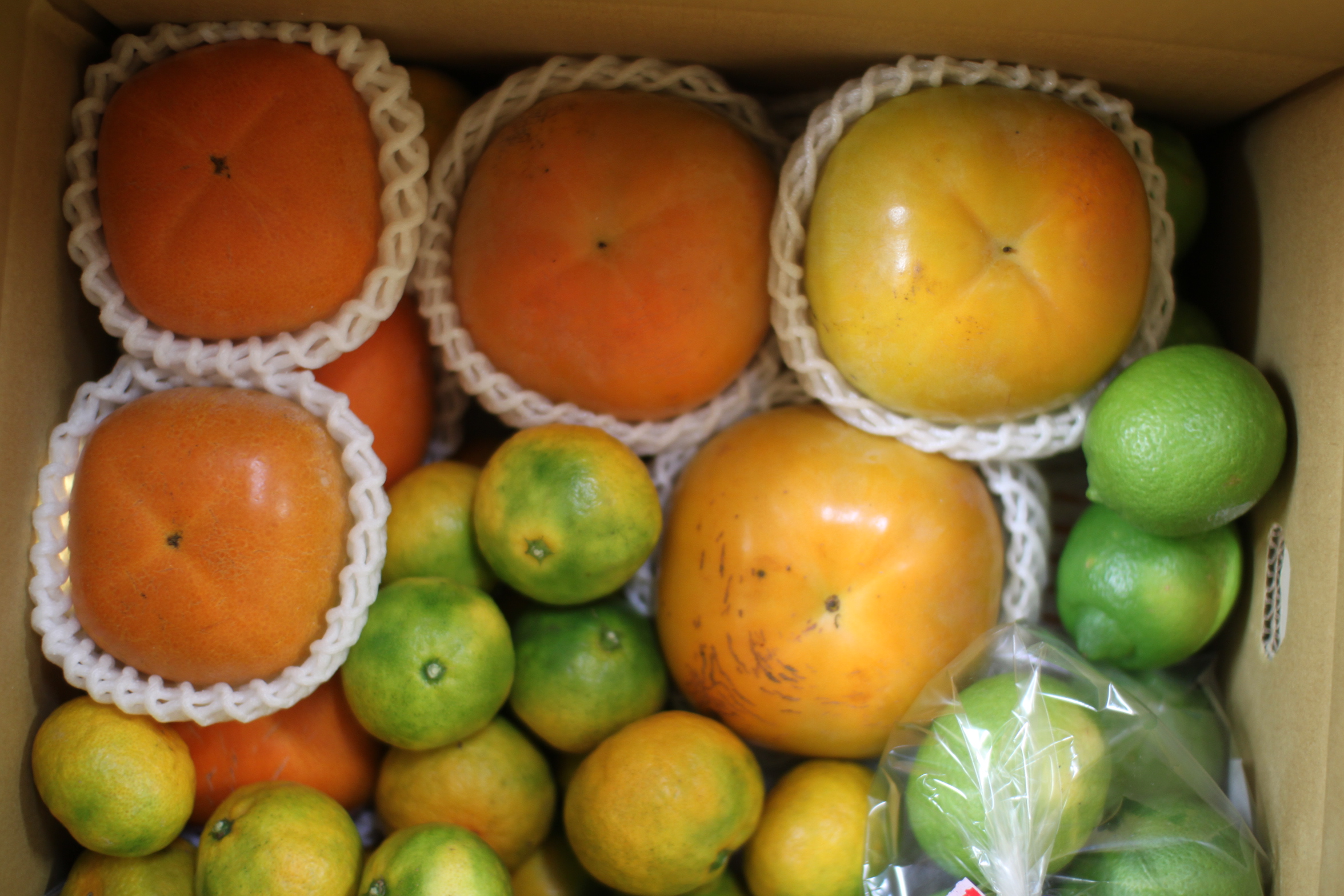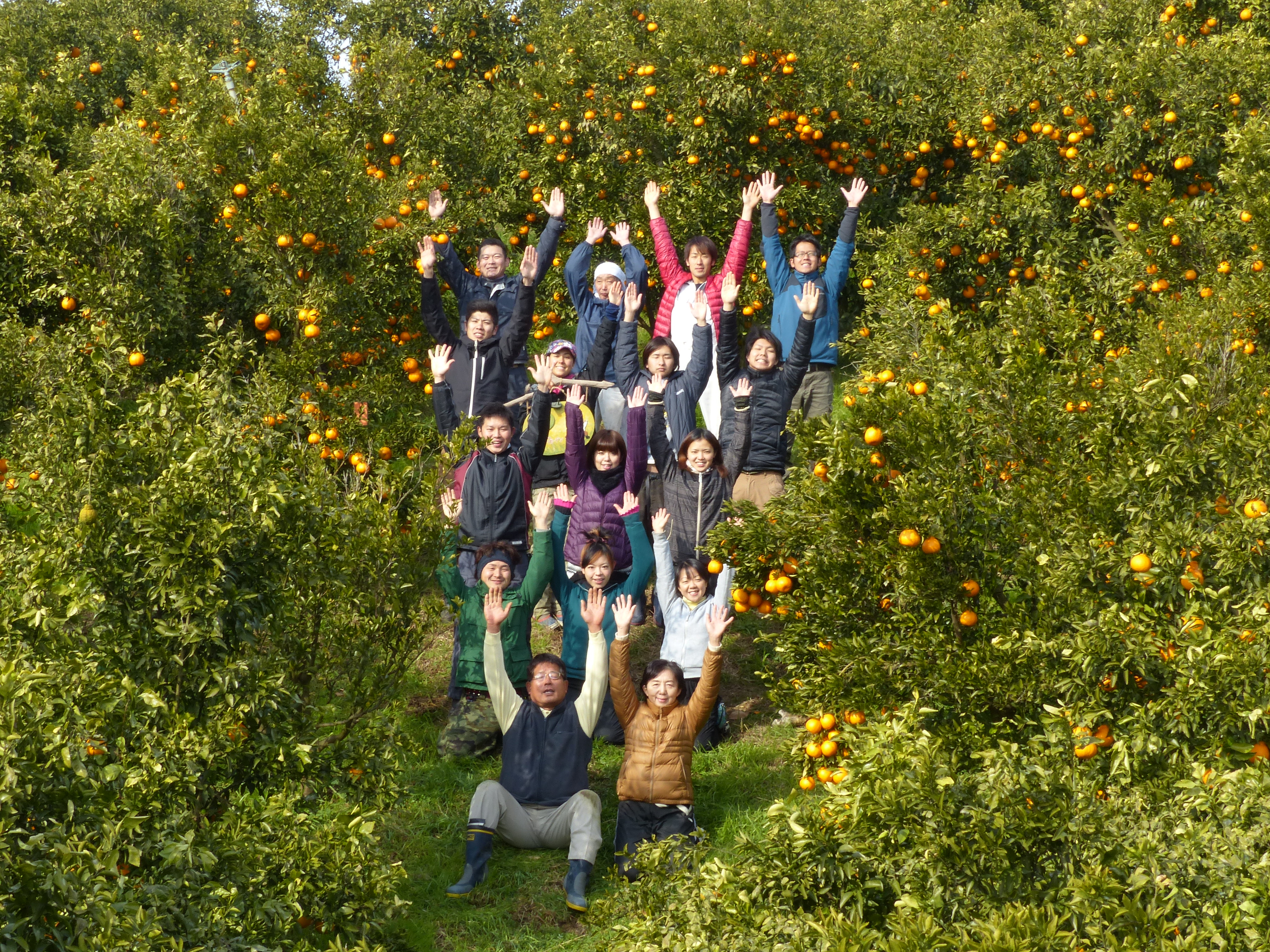 If you're interested in becoming an intern:
Get in contact with us! Send us an email and tell us:
1. A bit about yourself.
2. Why you want to be an intern at Kannonyama Fruit Garden.
3. When you would want to join us and for how long.
4. A recent picture of yourself.