The Parlour
We welcome you to enjoy the parlour, designed with a natural wood asthetic for your relaxation. Additionally, the terrace offers a picturesque view of the rich mountain scenery.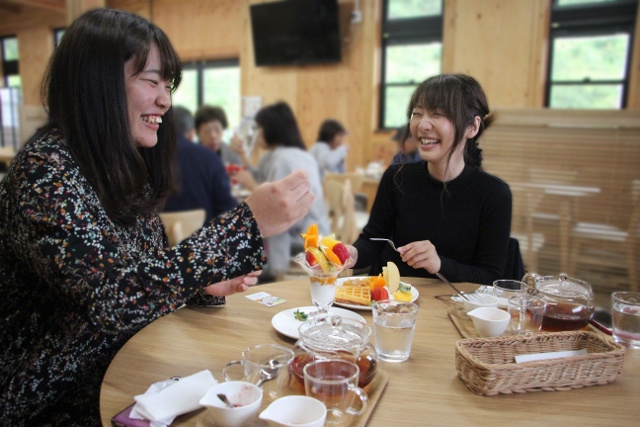 Ingredients
Our assortment of dishes are made with fresh fruit from the farm. Availability varies based on the season, and we have delicious, unique offerings year-round. If interested, we also sell fruits and fruit products from the farm.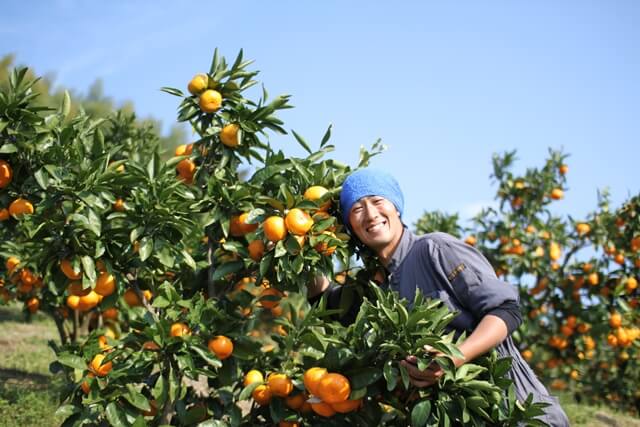 ---
Menu
---
All prices in Japanese Yen. Tax included.
Parfaits
1490円 parfaits: Seasonal Fruit, Lemon, Cherry, Citrus, Persimmon, Apple, Kiwi, Plum, Orange
1590円: Loquat, Fig
1690円: Grape, Strawberry Snowman, Strawberry Dog, Strawberry Santa
1790円: Peach
2290円: Marihime
Beverages
390円: Orange Soda
496円: 100% Orange Juice
590円: Teapot with Jam, Haruka Citrus Drink
630円: Citrus Shake
690円: Strawberry Shake
Other Sweets
864円: Seasonal Fruit Sandwich, Strawberry Sandwich
980円: Seasonal Fruit Waffles
1290円: Chocolate Fondue
Hours
The parlour is open from 10a.m. to 5p.m.
Closed during New Year's holiday.
We do not take reservations at the moment.

Contact Us:
Toll Free Number: 0120-593-262
Permanent Number: 0736-74-3331
Please call if you need help finding Kannonyama.
Location
〒649-653
和歌山県紀の川市粉河3186-126
3186-126 Kokawa, Kinokawa, Wakayama 649-6524, Japan