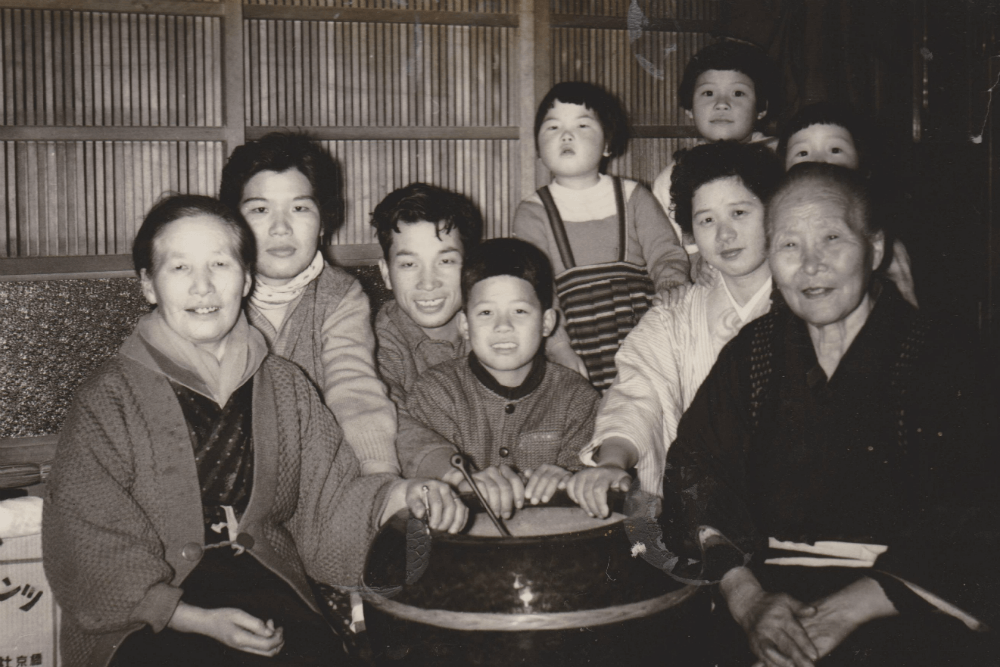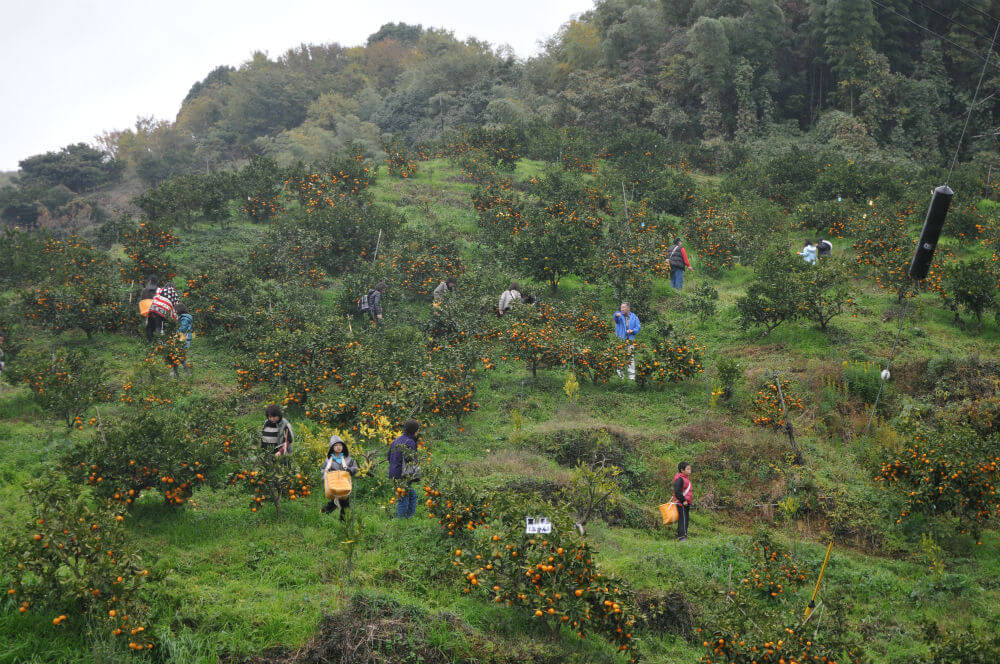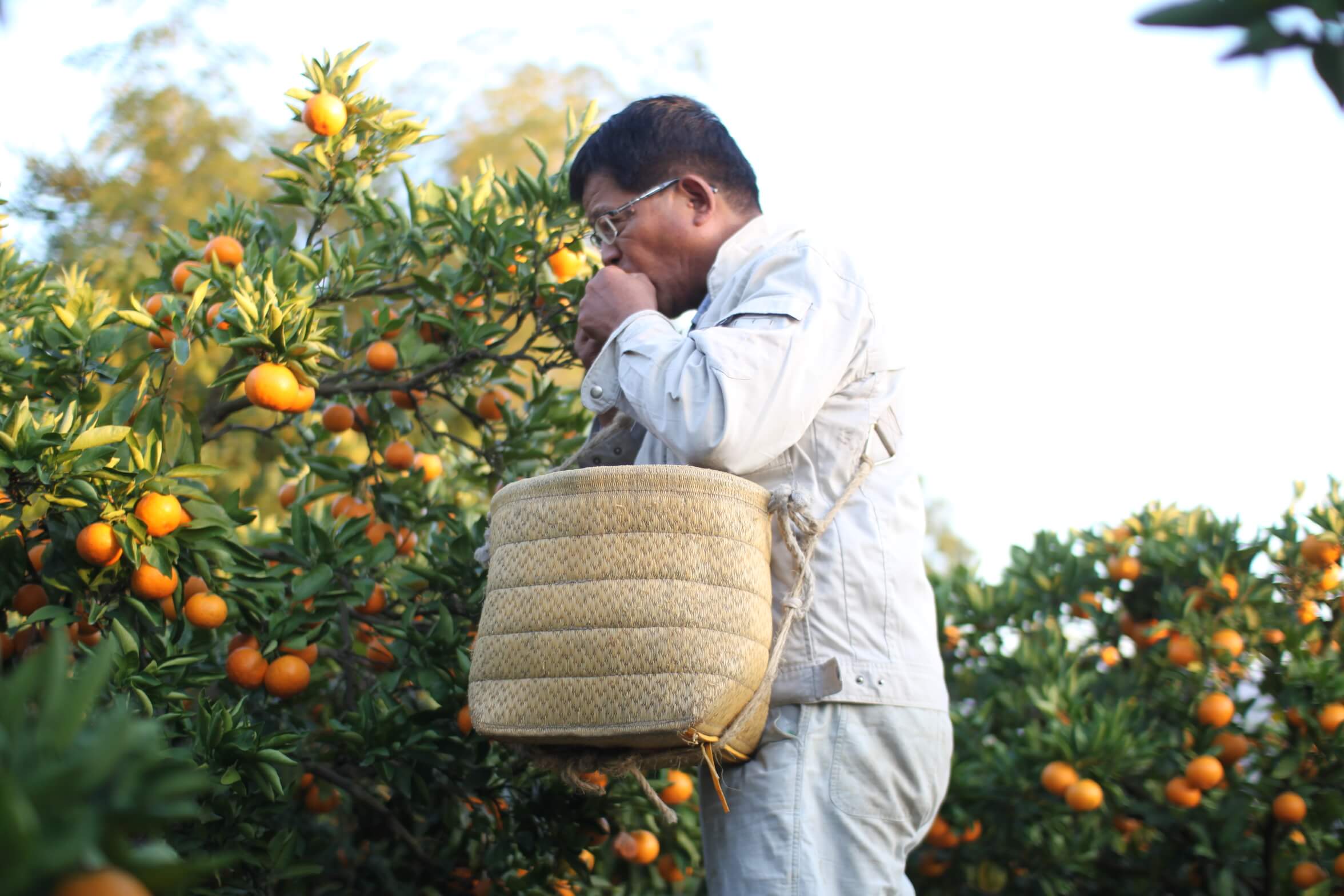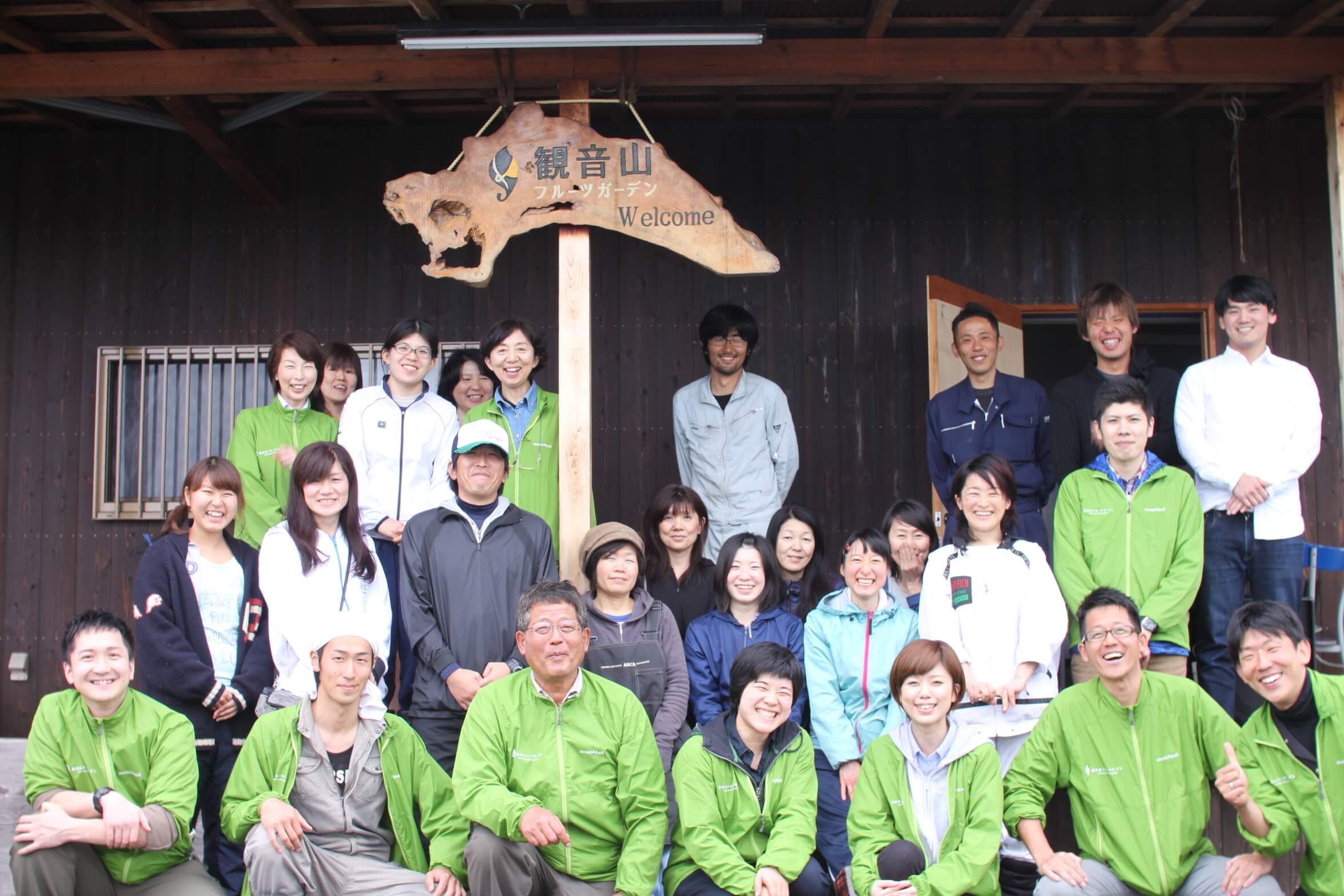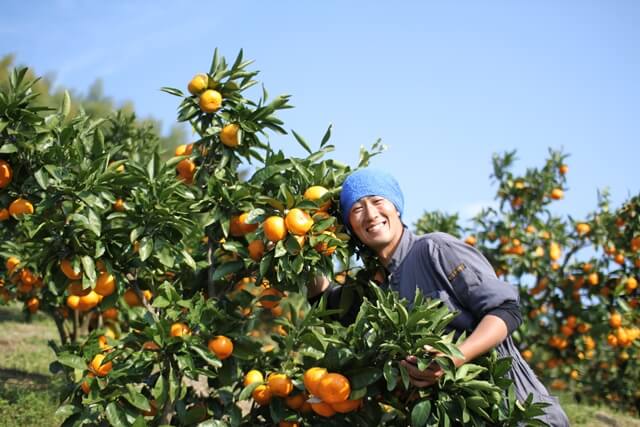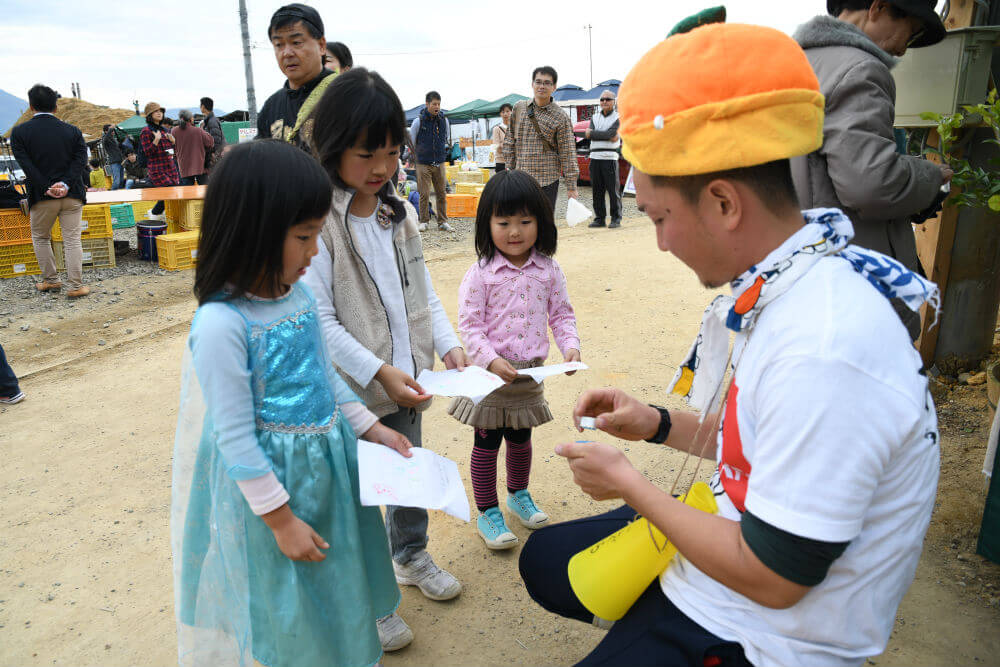 ORIGIN AND HISTORY
Once a humble farm, Kannonyama was first established in 1911 by Kichibei and Oyoshi in the foothills of Kannon Mountain (Kannon-yama). With each generation, the company has steadily grown and acquired invaluable knowledge and experience along the way. Kannonyama Fruit Garden is now run by the 5th and 6th generation of the founding family, the Kodamas, and employs upwards of 30 staff. 
Kannon Mountain is named in honor of the Goddess of Mercy and Compassion, Kannon Bosatsu, whom the Japanese have worshipped since the 6th Century. In the local area, it is believed that the Goddess blessed the mountain with fertile soil and south-facing positioning which is ideal for the cultivation of citrus.
BUSINESS MODEL
Kannonyama Fruit Garden's business model is unlike most traditional fruit distributors. Rather than wholesaling to supermarkets or department stores, we primarily sell directly to our customers. Our customers place their orders with our office and then we send the requested products via courier. This method bypasses any intermediaries, allowing our company to obtain 100% of the profits and to keep the prices down.
Over the years, we have a built up a loyal customer base and now receive over 50 000 orders each year. Our customers include restaurants, cafes, bars, boutique retailers as well as individual households, and currently span across Japan, Korea, China, Taiwan, Hong Kong, Singapore, Malaysia, Thailand, Australia and New Zealand. In the future, we hope to further expand our international market reach.
CHEMICAL USE
At Kannonyama Fruit Garden, we try to minimize the use of chemicals wherever possible. We believe it is better for consumers and for ourselves to keep the use of chemicals to an absolute minimum.
Fertilizer: We use fertilizer made mostly of organic matter such as fish meat, chicken meat, rice bran, cow manure and grass. We fertilize three times in the year, once each in spring, summer and autumn.
Pesticides: Our primary defense is a natural, mineral-rich salt spray which has been shown to have anti-bacterial power and is also said to increase the fruits' sweetness. When we do use chemicals, we use it as infrequently as we can. Where most farms would use chemical pesticides an average of twelve times a year, we only spray two times. We do not spray at all in the two months prior to harvesting or the two months following. Otherwise, we closely monitor the environment, identifying any pests or diseases early and follow-up with targeted treatments. This allows us to keep the concentration of pesticides as low as possible. To combat weeds, we do sometimes spot-spray herbicides but testing shows it has little influence on the quality of the soil. Wax treatment and preservatives are not used at all.
FRUIT TASTING
Prior to harvesting, we usually conduct a taste test on each individual fruit tree to ensure it is to a high standard. Even trees within meters of each other which have received the same treatment can produce fruit drastically different in taste. Other farmers often determine the quality of fruit purely based on appearance; however, this is a poor indicator of flavor – the more important property for consumers. Only the trees which bear good-tasting fruit are harvested for sale.
As an additional note, when tasting fruit we rely on human taste rather than commonly used digital testers. We believe that determining the quality of a fruit's flavor is more complex than just a measure of its sweetness and acidity and is a task best left to the human tongue.
FRUIT HANDLING
Fruit is very delicate and its quality and taste can be significantly impacted by rough treatment. To ensure our customers enjoy our fruit in its original state, we are extremely careful when it comes to handling. Only human hands are used to process the fruit, we do not use picking machines or sorters that are common in other companies. We also take precautions so as not to cause piercing or bruising by employing careful harvesting methods and transportation processes. Any pieces that are accidentally damaged are deemed unfit for sale and discarded.
COMPANY CULTURE
Our company currently employs over 30 members across four divisions: the field, sorting and packaging, the factory and the office. Our employees, predominately under the age of 40, have varied backgrounds and hail from all over Japan. One commonality among us all is our shared passion for fruit.
Our company ethos is threefold:
1. To serve our customers – to always strive to do our best to ensure our customers are happy with our products and our service.
2. To serve our region – due to industry downturn in recent years, Wakayama is an area which has seen a significant decrease in population. Kannonyama Fruit Garden is committed to creating job opportunities for our local people utilizing the region's abundant resource – fruit.
3. To serve our employees – to do our best to make sure our employees feel a sense of purpose and satisfaction and to give them a sense of financial security.
KANSHASAI FESTIVAL
In November each year we have our annual Kanshasai (thanksgiving) Festival, a sort of Kannonyama Fruit Garden celebration. On this day we give thanks to the mountain for all the fruit it has provided us throughout the year, thanks to our customers for their valued business and thanks to our employees for their hard work. It's a day where customers and staff can come pick their own mikans, watch local music acts, eat delicious food, participate in our mikan hunt and generally enjoy the festive atmosphere.